02 04 2020
Unique potato sorting line in France
#schouten
You will not only find our Schouten machines in the Netherlands. We also have many machines abroad. Similarly in France. Where we work together with our French dealer Agronomic. But how does the collaboration between the customer, Agronomic and Schouten work? And why does a customer choose a Schouten sorting line? We visited our customer, Cuma du Cap, in Calais to record this on video. And that already yielded the first beautiful pictures along the way!
DIRECTLY TO THE VIDEO? WATCH THE VIDEO HERE!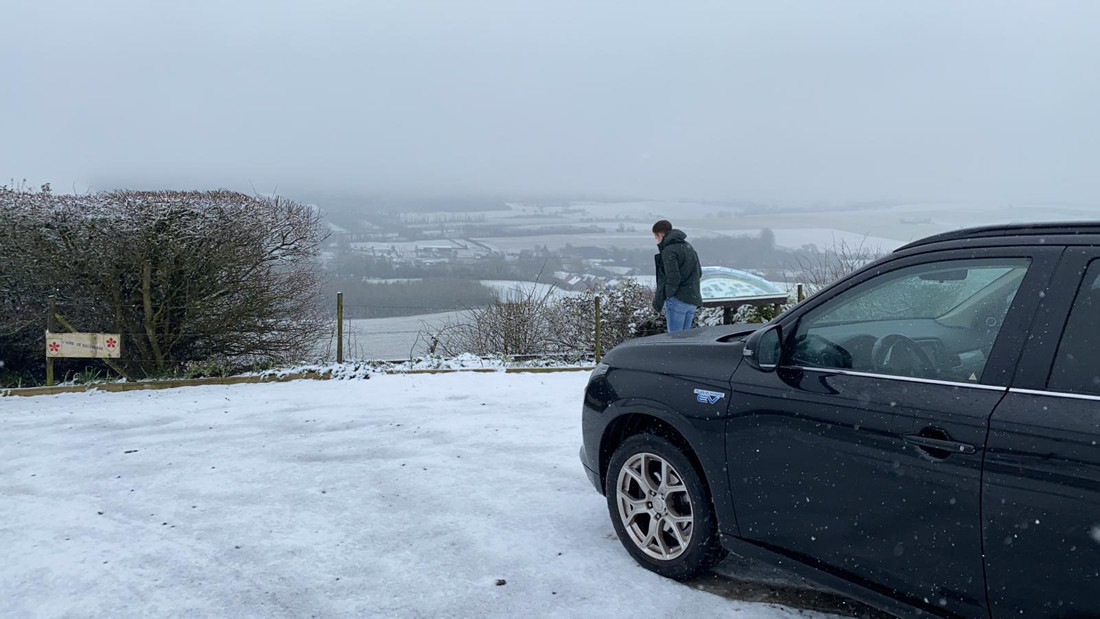 Once arrived at the customer, the first two interviews are scheduled. Where both the customer and our dealer have their say. Tim from Agronomic helps with the translation during the interview, which immediately indicates one of Agronomic's strengths. Overcoming the language barrier between Schouten and the customer. Tim from Agronomic: "We have a lot of knowledge of the local market and can take immediate action in the event of a malfunction. That makes Agronomic the ideal partner between Schouten and the customer."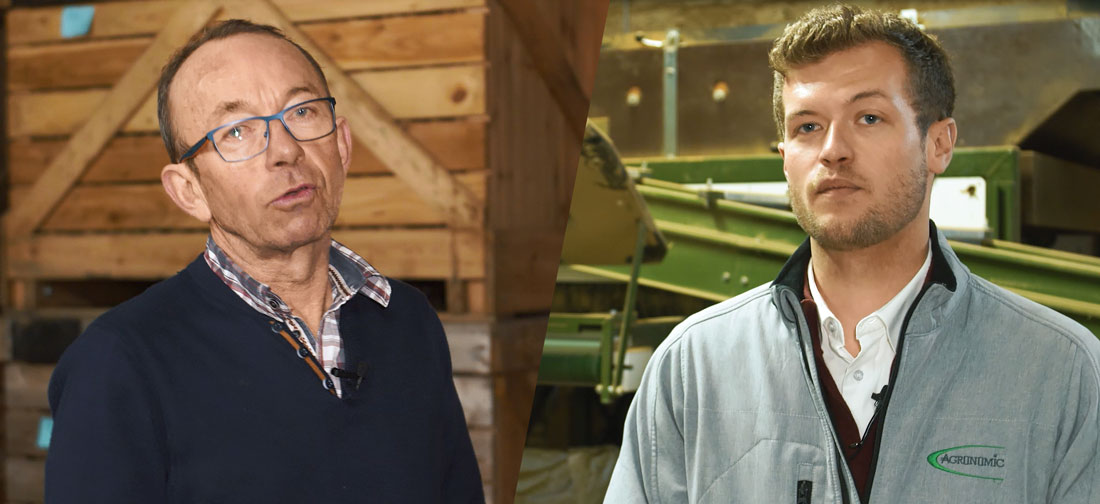 Accurate, product-friendly and a high capacity
The shock sorting technique ensures a product-friendly and careful sorting of every type of potato. The sizing is very accurate and the risk of damage to the potatoes is minimized. And all this happens with a high capacity.
Flexible
Flexibility is an important strength of our Schouten potato sorters. Directly into the boxes? Or in bags? Weigh the potato right away? Everything is possible. Christophe from Cuma du Cap: "It is very easy to switch between the programs. We can immediately put the potatoes in crates, in bags, or directly to the weighing platform."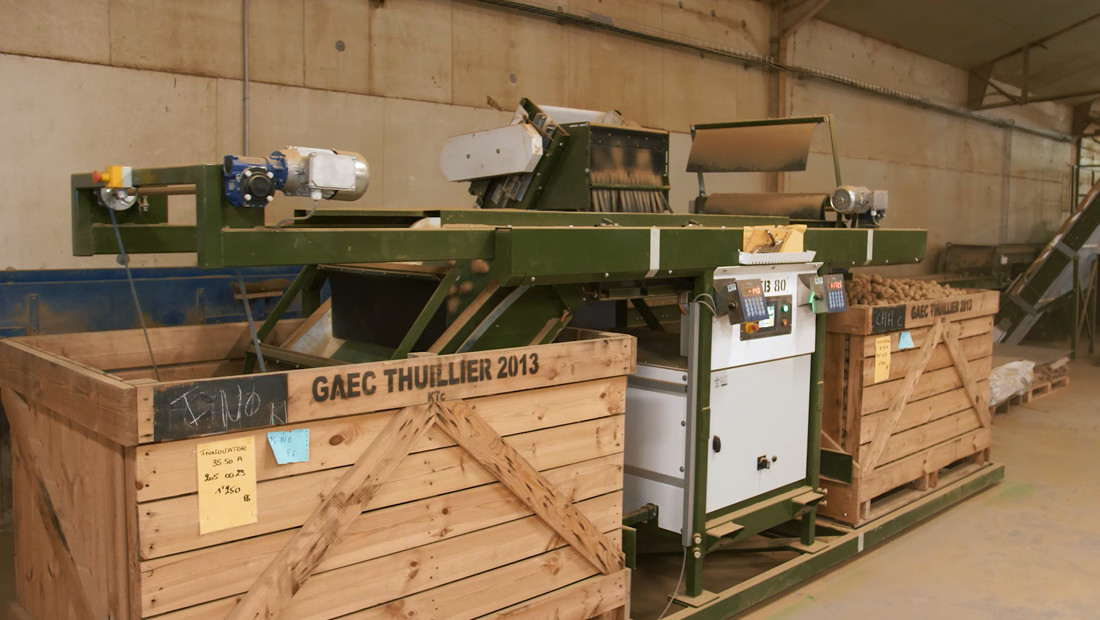 Switching between programs is a piece of cake
Our sorting lines are characterized by optimum ease of operation. All processes are controlled from the touchscreen with the Schouten control platform. Christophe: "The great advantage is also that all information and all orders are centralized on one screen. This means that our employees have an eye on everything and can manage everything from their workplace."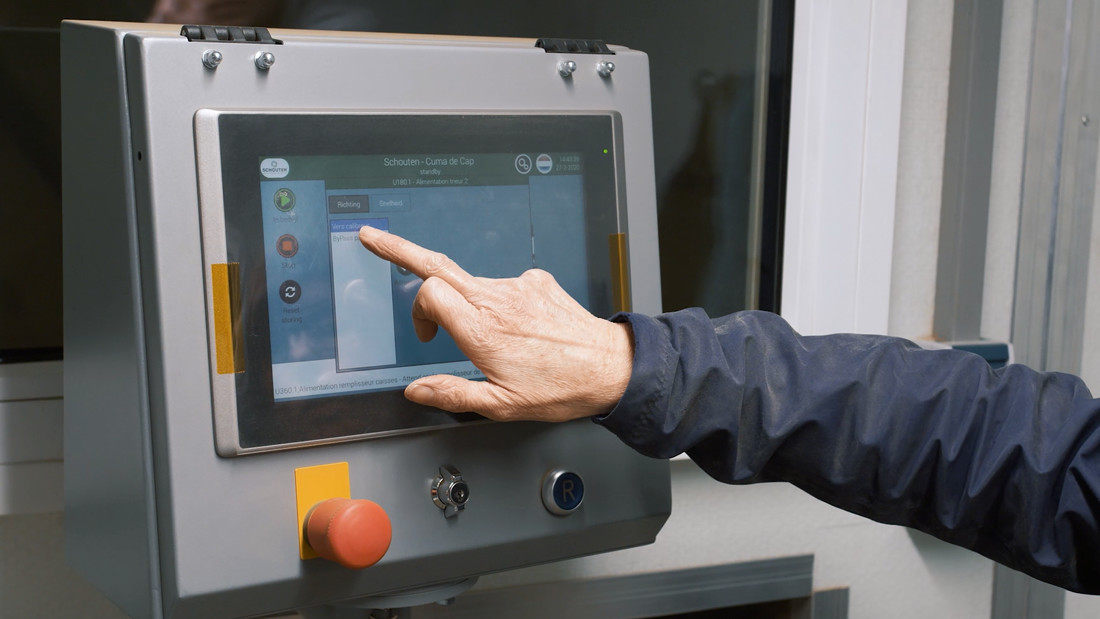 Are you curious about the end result of this video? Keep an eye on our socials or our Youtube channel next week!